Garage Door Installation Longmont, Colorado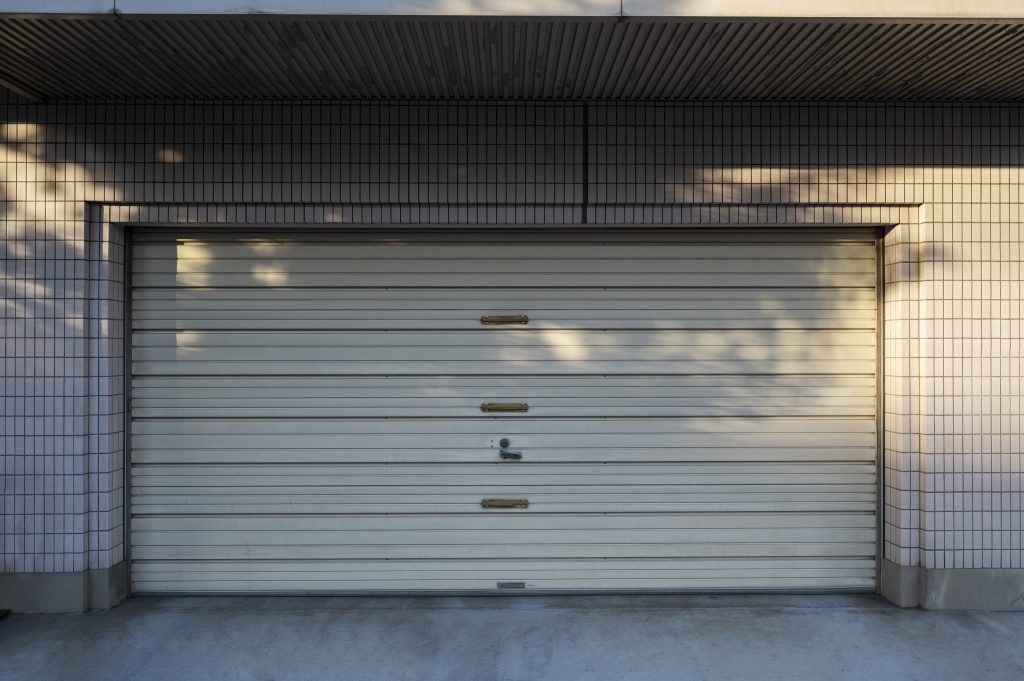 Are you searching for a reliable & professional garage door installation Longmont? If so, your search ends at Garage Door Repair in Longmont, Colorado. We are a top-notch company that takes pride in being your trusted partner for all your garage door needs. Our team is here to make it happen when it comes to enhancing your home's curb appeal, convenience, and security. Whether you are building a new house or renovating your existing residential/commercial property, we are happy to assist you. 
Professional and Convenient Garage Door Installation Services in Longmont, Colorado
As a well-reputed name in the industry, we aim to provide you with complete installation and maintenance services of garage doors for both residential and commercial properties. In-home security, your garage door is your first line of defense. It is also one of the more intricate mechanisms in your home's inner workings.
A garage door might develop worn parts or be exposed to elements that can damage it after years of wear and tear. That is why it should be serviced and repaired regularly by professionals. Garage door professionals can detect potential problems long before they cause your garage door to stop working.
Why should you consider us for garage door installation?
We at Garage Door Repair in Longmont, Colorado, have better potential to deliver exceptional garage door installation services to all our trustworthy customers. We have been in the market for a long time & cater to all your requirements for better safety and convenience. Here are some valuable pointers that insist you choose us for your new garage door installation, Longmont.
Great experience and specialization
A well-reputed and top-notch repair and maintenance company is great if they have the expertise and a specialized team. Our team of skilled technicians is well-versed in all aspects of garage door installation. We have completed numerous projects across Longmont and its surrounding areas, earning us an excellent reputation.
High-quality services
We realize how a broken garage door might impact your daily life. Our installation services are intended to be quick and effective to minimize disruption. Your new garage door will be operational in no time.
Transparent pricing
Decent pricing is what every customer wants from a garage door repair and installation company, and we do that. Our budget-friendly and scalable pricing helps you to get the best installation, repair, and maintenance services to tailor your needs. We don't include hidden charges, as our pricing is completely transparent.
Safety first
The garage door installation process can be considered a complicated task, and our proficient technicians and installers follow rigorous safety protocols and concerns to ensure the job is completed without raising any issues. At Garage Door Longmont, we take complete care of your and your loved ones' safety.
Complete customer satisfaction
Your satisfaction is our real happiness, and it strongly matters. Our best, most friendly, and most knowledgeable customer support desk is always ready to assist you in resolving your queries and questions about the garage door installation process.
Tailored solutions
We strongly believe in complete customer service and satisfaction, so we prioritize your vision. As a prominent company, we collaborate with you to illustrate your garage doors & guarantee high-tech safety, home aesthetics & functions seamlessly.
Frequently Asked Questions (FAQ)
Q1. What can I expect when I call you for garage door installation services? 
When you call us for a new garage door installation in Longmont, our team will assess your problems over the phone & figure out the Availability of our technicians nearby. After that, we will schedule a time for them to discuss the whole complexion.
Often, it's immediately away; other times, when our techs are swamped, we'll give you a 1-2 hour window. Then we have our technicians phone you when they are on their way so you know when to expect them. You then get your garage door serviced and are on your way!
Q2. What materials are Garage doors made of? 
Wood, steel, aluminum, and fiberglass made garage doors. Each substance has advantages, but wood and steel doors are the most popular among homeowners. Steel doors are far more durable and secure than wood, aluminum, or fiberglass doors. Steel doors have various styles, from typical raised panels to distinctive carriage-style designs. Steel doors may now rival the appearance of wood doors without the requirement for routine maintenance.
Q3. Why should I hire your company from others? 
You can choose Garage Door Repair Longmont over others due to several pointers listed below:
24×7 Availability
Instant solutions
Enormous track record
Q4. Do you sell parts/ equipment? 
No, we don't sell parts as we are a Garage door repair and maintenance company, so we only deal in garage door installation, repair, and maintenance processes.
Q5. Why is my garage door still open to small feet? 
It looks like a broken torsion spring & needs to be replaced immediately. Get in touch with our professional team today for more details.
Q6. What is the cost of installing a single garage door? 
The labor cost for installing a single garage door can vary per several factors, including your location, the nature of the installation, and the type of garage door you opt out of. Depending on the project specifications, the average garage door installation costs from $200 to $600 in Boulder and more.
Q7. Is it hard to install a garage door? 
Yes, installing a garage door requires several steps and safety measures that an individual should remember. It contains numerous components, and the majority of them are quite heavy. Spring replacement is one of the most challenging components of installing a garage door since they are difficult to handle, especially if you are a novice at garage door installation.
Q8. Can my garage door be painted? 
Steel garage doors are prepped and ready for painting with high-quality latex paint. Latex paint also requires preparation or priming, making the job faster and easier.
Q9. Where is my garage door serial number located? 
The serial number on a garage door can be seen in two places:
On the inner surface of the door, at the right corner of the section
On the edge of the joints b/w sections. 
Q10. How important is insulation in a garage door? 
Good insulation in your garage door prevents heat from leaving your residence during winter. It also protects your garage from scorching heat in the summer. Thus, it helps you save money; otherwise, costly power bills can run your heat & air conditioning to keep your home convenient. Furthermore, an insulated garage door also dampens noise inside and outside & provides strength to your door.
Q11. What is the standard garage door size? 
Generally, garage doors come in different sizes and shapes. Double doors or Single doors for 2 cars are usually 16 feet wide, whereas a single door in a car is 9 feet wide. So, the average height and size of a garage door is 7ft. tall, and sometimes it's 8 ft tall.
Get The Highlights Of Our Top-Notch Garage Door Installation Services
Residential garage door installation longmont
Garage door installation longmont prices
Garage door installation longmont cost
garage door systems longmont
Best garage door installation longmont
longmont garage door
garage door repair
garage door repair longmont, co